We recently participated in the Munich Fabric Start fair, an event that combines fashion, innovation, and sustainability. As an advocate for sustainable and regenerative practices in the textile industry, our team had the privilege of exhibiting our pioneering efforts from 18-20 July 2023 in Munchen, Germany
.
Our Sustainability Specialist on Stage:
One of the highlights of our participation was the presentation given by our Sustainability Specialist, Melody Malek, on Tuesday, the 18th. Hosted in Keyhouse – Hall 5, Melody illuminated the path we've been forging towards sustainable textiles and regenerative agriculture.
Melody presented our current work on improving soil health, our ongoing commitment to regenerative practices, and how these methods are deeply ingrained in our overall operations.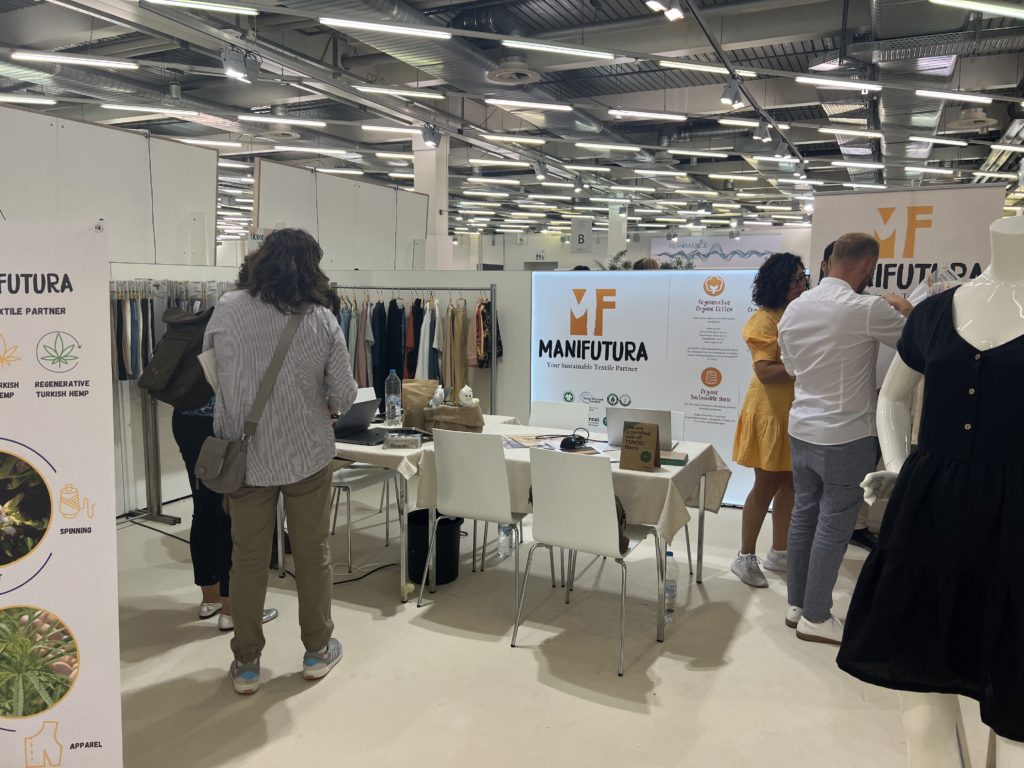 Thank you so much to those who stopped by and joined us!