Regenerative Cotton
Growing Organic Cotton by Holistic Approach of Sustainability
Applying Regenerative Practices
No Tilling, Mulching, Cover Crops & Crops Rotation
Towards Carbon Farming
Carbon Emissions Measurements by CO2 Flux Tool
At Egedeniz Textile, our commitment to organic farming and sustainability led us to address the pressing issues of drought, climate change, and water reduction that affect our world today. Recognizing the significant contribution of the textile industry to climate change, we embarked on a journey of regenerative agriculture and development in 2021.
We initiated a regenerative cotton production project in partnership with key stakeholders. This project is backed by a protocol signed by Egedeniz Group (Egedeniz Textile/Ege Organics), the Ministry of Agriculture and Forestry, the General Directorate of Agricultural Research and Policies, the International Agricultural Research and Training Center (UTAEM), and the Organic Agriculture Organization (ETO). Over the course of three years, from 2021 onwards, we have been dedicated to implementing regenerative practices on a designated land area in Izmir, Türkiye.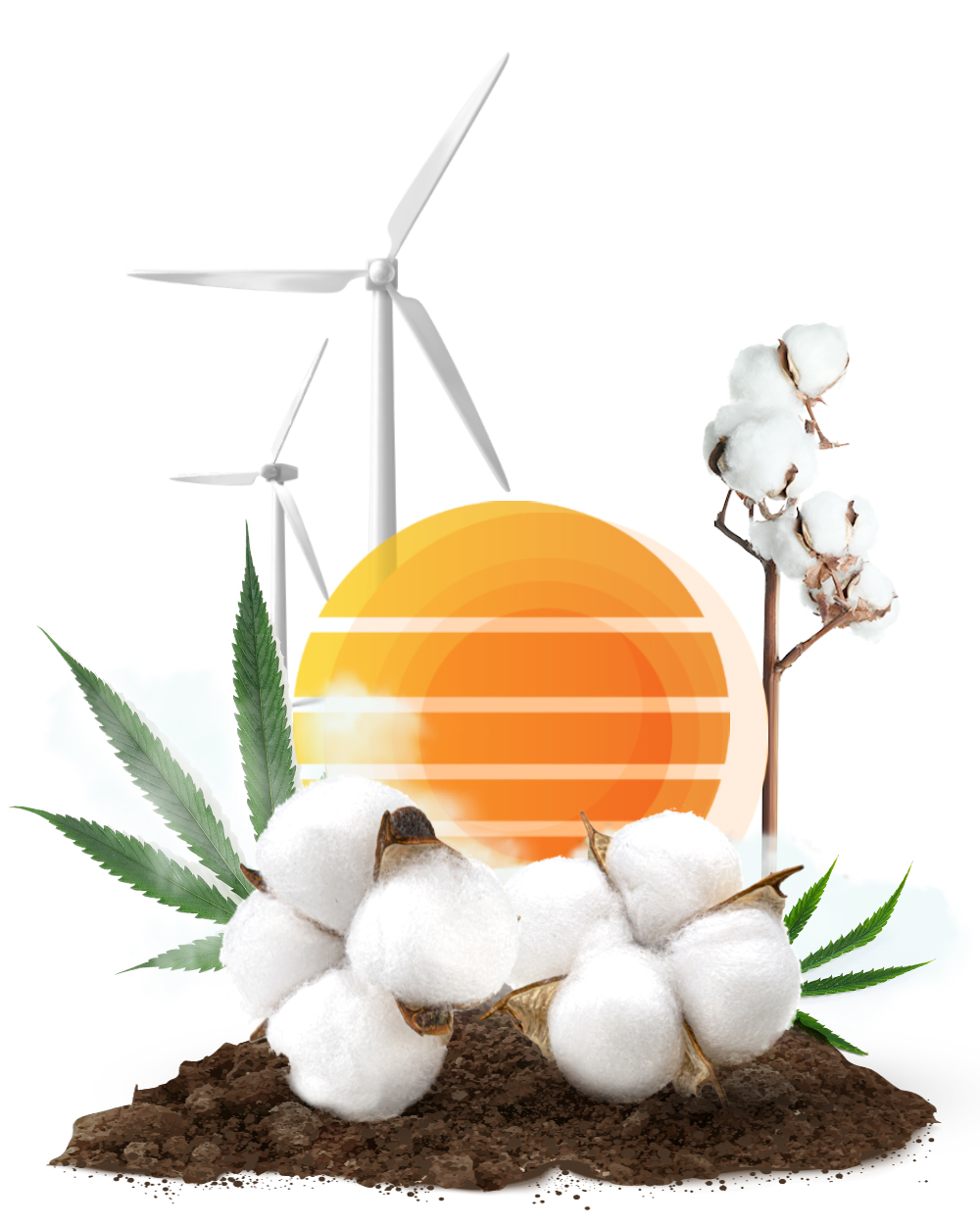 No Tilling
Mulching
Crop Rotation
Cover Crops
CO2 Emissions Measurements
No Tilling
We avoid tilling the soil, as it disrupts the natural structure and microbial activity. This practice helps to preserve soil health, minimize erosion, and retain organic matter.
Mulching
Crop Rotation
Cover Crops
CO2 Emissions Measurements
By incorporating these regenerative practices into our cotton production, we aim to foster sustainable agriculture, preserve soil health, increase biodiversity, and reduce our environmental impact. At Egedeniz Textile, we believe in the power of regenerative agriculture to create a positive change in the textile industry and contribute to a healthier planet.
Regenerative Cotton: A Holistic Approach for a Thriving Future
Being sustainable is not enough!
In today's rapidly changing world, it has become increasingly evident that simply being sustainable is not enough to address the pressing environmental and social challenges we face. While sustainability focuses on minimizing negative impacts and preserving resources, it often falls short in actively restoring and regenerating the systems that sustain life. A new paradigm is emerging, one that emphasizes a holistic approach to sustainability that goes beyond mere preservation. This regenerative approach aims to create thriving ecosystems, resilient communities, and a flourishing planet.
B2B Partnerships for Regenerative Agriculture Projects?